---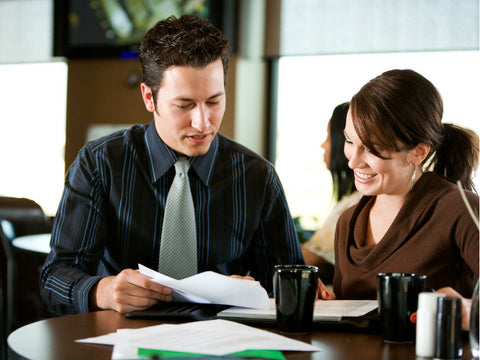 How to Ace the Business School Interview
---
This course helps the job applicant get ready for the business school interview. It includes answers to real business school interview questions.
What's included in the purchase
1 hr. 49 min. streaming video and 151 pages of PDF slides where the instructor will cover the course details below.
Course Details
What to Expect in the Business School Admissions Interview Process

Review what hiring committees are looking for in an ideal business school candidate including:

Personality

Career goals

Intellectual ability

Leadership ability

Discussion on how MBA interview processes differ at the top three business schools including:

Harvard Business School

Stanford GSB

Wharton School of the University of Pennsylvania

Frameworks, evaluation criteria, and ANSWERS to the following business school interview questions:

Tell me about yourself.

Why did you apply for the MBA program?
Why did you choose us?
Do you think you can add to the MBA program?
What do you want to do after you get the MBA?
Where do you see yourself in 10 years?
What do you like to do outside of work?
What's one question you wish you were asked if we had more time?
What does the CEO of your company worry about?
What does a typical day at your current job look like?
How would your coworkers describe you?
Who is a leader you admire?
What are your greatest strengths?
What motivates you?
Tell me about a time when you faced a difficult situation?
Tell me about a time when you devised a new and improved way of doing something?
Tell me about a time when you made a mistake, how did you handle it?
Tell me about a time when you demonstrated good communication skills?
Tell me about a time when you displayed outstanding leadership?
Tell me about a time where you were on a team that faced an obstacle?
Tell me about a time when you made a significant impact on the outcome of a project?
How do you handle stress?
How do you react to criticism?
How would you introduce yourself to people in a new environment?
How have the personal challenges you have faced help you grow and make you who you are today?
What do you think is your greatest weakness?
What criticisms might your boss give you?

The DIGS Method

Questions to ask your interviewer
Frequently Asked Questions
Is this a live class or a recorded video?
You will be purchasing a recorded video and class slides, not a live class.
Do you have any upcoming live classes?
There are no live classes scheduled for the near future.

Refund Policy
Please confirm all purchases before you complete them as all sales are final. There are no refunds for digital content.
About the Author
Lewis is the founder of Impact Interview, an interview coaching firm.  Serving clients since 2008, Lewis has helped clients around the world secure jobs at some of the most prestigious companies, including Google, Amazon, and Microsoft.  Lewis has been featured in international press including CNN, ABC, CBS, The New Yorker, and The Atlantic. 
---
More from this collection