---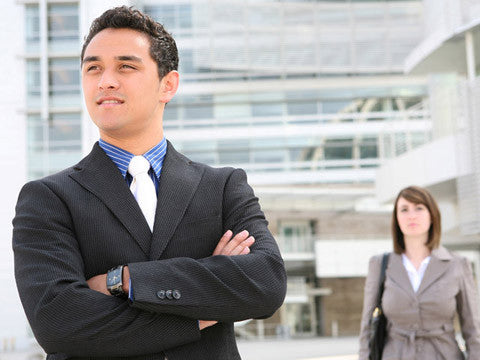 How to Ace the Google Product Manager Interview (First Edition)
---
NOW AVAILABLE: How to Ace the Google Product Manager Interview, Second Edition (on our Teachable platform)
This course helps the student get ready for the Google Product Manager (PM) interview. It includes a detailed overview of what Google is looking for along with real interview questions and answers from Google PM interviews.
Course Details
Review the Google PM role

Discuss the 5 Google PM interview components

Answers & tips for the Product Design interview including:

What interviewers are looking for in the design interview

5 step design interview framework

Answer to the question "How would you improve restaurant search?"

Answer to the question "What are you 3 favorite Google products?"

Answer to the question "How would you improve Google Maps?"

Answer to the question "Tell me about a product you like and use frequently. Why do you like it?"

Answer to the question "How would you reduce Gmail storage size?"

Answer to the question "You're part of the Google Search web spam team. How would you detect duplicate websites?"

Answer to the question "How would you design Blogger?"

Review of product design concepts including personas, use cases, mappings, and affordances

Discussion around the top 10 principles of good design

Review the 12 most common web UI design patterns for whiteboard wireframing questions

Review the 13 most common mobile UI design patterns for whiteboard wireframing questions

Discuss 4 brainstorming frameworks to quickly generate product design solutions

Detailed discussion on how to not come across as defensive during the interview and manage the interviewer's criticism

Answers & tips for the Technical interview including:

Answer to "Write an algorithm that detects meeting conflicts."

Answers & tips to the Analytical interview including:

Framework for tackling market sizing & estimation questions
Answer to the question "How many iPhones are sold in the US each year?"
Answer to the question "How many queries per second does Gmail get?"

Answers & tips to the Strategy interview including:

Answer to "If you were Google's CEO, would you be concerned about Microsoft?"

Answers & tips to Warm Up interview questions including:

Answer to the question "Why Google?"

Tips to Behavioral Interview questions including:

The 4 step framework for behavioral interviews

Tips to "Tell me your biggest weakness" question

Overview of Google's business

Advice on the top 3 Google technologies you need know before your interview

Review Google recent product highlights and newest innovations

Discuss Google's top 4 business & strategy challenges

Interview preparation plan for the phone interview as well as the on-site interview
Lewis is the instructor for the class. Before Impact Interview, he led new AdWords product launches at Google. More recently, Lewis was Microsoft's director of product management.

Here's what people who paid for the class said
"Just wanted to let you know that I got the Product Manager job at Google! Thank you to you and your team for the great prep courses, they really helped." – E.R.

"I was offered and accepted the Product Manager position with Google. I started a few weeks ago and I am working out of Mountain View. Thanks again for your coaching and assistance!" – R.O.

"I had my doubts when I purchased this. I completed my telephonic round for Google Product Manager role a couple of days ago and still awaiting the result. Irrespective the result, I am extremely happy that bought this video/PDF. It gave me clues about how to approach product design problems and what kind of questions I need to prepare for the interview. Worth it !!!" - F.A.

"I found the course to be *very* helpful. Very well written and very well organized! I am impressed! I plan to download your 'preparing for the software engineering job' as well." - S.O.

"Slides are brilliant. Am only at page 50, but just had to pause and say that the deck looks awesome!" - K.Q.

"I just went through the video and it is just awesome. I'm now very clear what I need to focus on. Thanks for this great product." -G.R.

"I wanted to say that the slides and the video were extremely helpful. Will help me during my interview this coming Thursday." - Q.R.

"I have a PM interview at google next monday. I purchased your course material from Impact Interview, and I loved the material." - Q.B.

Frequently Asked Questions
Is this a live class or a recorded video?
You will be purchasing a recorded video and class slides, not a live class.

Is the video and corresponding materials delivered physically or electronically?
For your convenience, after purchase, you will receive an email to download your materials immediately.

Refund Policy
Please confirm all purchases before you complete them as all sales are final. There are no refunds for digital content.

About the Author
Lewis is the founder of Impact Interview, an interview coaching firm.  Serving clients since 2008, Lewis has helped clients around the world secure jobs at some of the most prestigious companies, including Google, Amazon, and Microsoft.  Lewis has been featured in international press including CNN, ABC, CBS, The New Yorker, and The Atlantic. 
---
More from this collection