---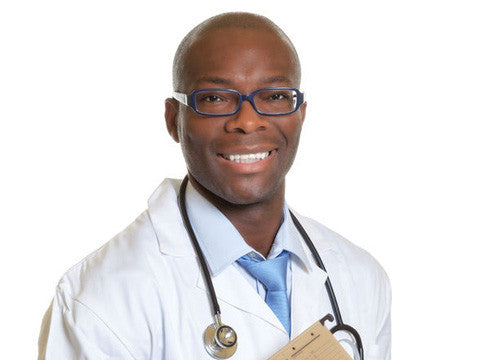 How to Ace the Medical School Interview
---
This course helps the job applicant get ready for the medical school interview. It includes answers to real medical school interview questions.
What's included in the purchase
2 hrs. streaming video and 201 pages of PDF slides where the instructor will cover the course details below.
Course Details
Review what hiring committees are looking for in an ideal medical school candidate

Answers to the following medical school interview questions:

Tell me about yourself.

Why do you want to attend medical school?
Why do you want to attend this specific medical school?
Where do you see yourself in 10 years?
What will you do if you are not accepted into medical school this year?
What does the word success mean to you?
There are 1,000 applicants as qualified as you are, why should we select you for our class?
What has been your favorite class you have taken and why?
If you were a cookie, which cookie would you be and why?
If we asked your friends to describe you, what would they say?
What activity have you done during your time in college that has been most beneficial to your personal development?
If you could change one aspect of your personality at the snap of your fingers, what would you change?
Tell me about an experience you have had working on a team. What role do you tend to play when working on a team?
Tell me about a time when you were put into a stressful situation and how did you deal with that stress?
Tell me about a time when you demonstrated leadership?
Tell me about a time when a barrier challenged your ability to communicate with another. How did you work around that?
Tell me about a time when you had difficulty working with another individual and how did you handle that situation?
Tell me about a time when you made a mistake. How did you correct it?
Do you think a physician should tell a patient that they have 8 months left to live?
What is your position on euthanasia?
If you have the choice of giving a transplant to an esteemed elderly member of the community or a 20-year-old drug addict, how do you choose?
If a patient is dying from a bleed, would you transfuse blood if you know they would not approve (i.e. Jehovah Witness)?

Examples of quantitative evaluation areas

Example of an evaluative narrative

The DIGS Method
Frequently Asked Questions
Is this a live class or a recorded video?
You will be purchasing a recorded video and class slides, not a live class.
Do you have any upcoming live classes?
There are no live classes scheduled for the near future.

Refund Policy
Please confirm all purchases before you complete them as all sales are final. There are no refunds for digital content.
Photo credit: Audio Luci Store
---
More from this collection