---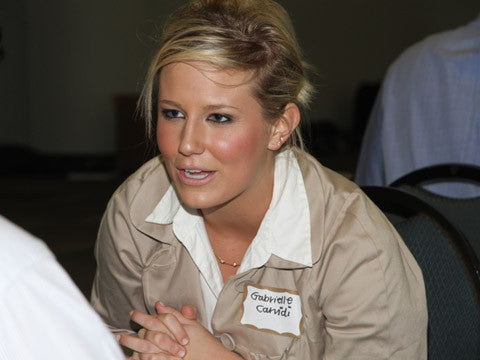 How to Ace the Amazon Product Manager Interview
---
This course helps the student get ready for the Amazon Product Manager (PM) interview. It includes a detailed overview of what Amazon is looking for along with real interview questions and answers from Amazon PM interviews.
What's included in the purchase
2 hr. streaming video and 114 pages of PDF slides where the instructor will cover the course details below.
Course Details
Overview of Amazon PM role
Answers & tips for the following questions:

How would you price the Kindle Fire HD?
Amazon launched Display Advertisements on its web page, and it was a highly controversial decision within Amazon. Pick either the pro or con side of the argument. Explain your position of including ads on the site.
Assume that you are the new Product Manager in our Amazon Prime business and are in charge of new Feature Development. What data would you look at to develop new features? What new features would they be?
Assume you are the new Product Manager in our Amazon Prime business and are in charge of Pricing.   The VP would like to lower the price from $79.99 per year to $69.99 per year.  Making your own assumptions, develop the financial projections of this decision.

Start a new category, division, or international market for Amazon.  Which one do you choose and why?

Choose a company that you believe provides a world-class customer experience.   What do they do well?   Choose a company you believe provides a poor customer experience.   What do they do poorly?   How would you improve it?
Give me an example of a situation where you had to overcome major obstacles to achieve your objectives.
Tell me about the last time you had an idea to improve the way things work. Was this idea implemented?  Why or why not?

Explain to me a time where you disagreed with the decision of a manager or higher ranked individual, how did this play out, what was the end decision?

Describe a situation in which you communicated a very complicated situation to a group of people that were completely unfamiliar with the topic.  What approach did you take?
How many iPhones are sold in the US each year?
How many queries per second does Gmail get?
Why Amazon?

Amazon corporate overview & strategy

Interview preparation plan
Lewis is the instructor for the class.  Since 2008, Lewis has coached numerous clients to successfully attain Amazon product management roles.  Lewis has over 10 years of PM experience; more recently, Lewis was Microsoft's director of product management. Lewis has a BS in Computer Science from Stanford and an MBA from Northwestern University's Kellogg School of Management.
Here's what people who paid for the class said
"Great product- recommend if you have any type of an Amazon interview coming up (not just PM)." - M.O.

"The video is done very well. This is helpful for any upcoming PM interview." - J.R.

"I am using your video for my preparation and I am finding it useful." - U.J.
Frequently Asked Questions
Is this a live class or a recorded video?
You will be purchasing a recorded video and class slides, not a live class.
Do you have any upcoming live classes?
There are no live classes scheduled for the near future.

Refund Policy
Please confirm all purchases before you complete them as all sales are final. There are no refunds for digital content.

About the Author
Lewis is the founder of Impact Interview, an interview coaching firm.  Serving clients since 2008, Lewis has helped clients around the world secure jobs at some of the most prestigious companies, including Google, Amazon, and Microsoft.  Lewis has been featured in international press including CNN, ABC, CBS, The New Yorker, and The Atlantic.


---
More from this collection