---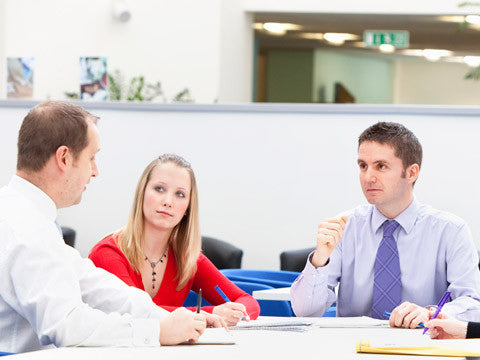 How to Ace the Microsoft Program Manager Interview (First Edition)
---
This course helps the student get ready for the Microsoft Program Manager (PM) interview. It includes a detailed overview of what Microsoft is looking for along with real interview questions and answers from Microsoft PM interviews.
What's included in the purchase
1.5 hr. streaming video and PDF slides where the instructor will cover the course details below.
Course Details
Overview of Microsoft PM role
Answers & tips for the following Microsoft PM questions:

How many elevators do you need for a 50 story building?
Design an elevator control system.
Build a mobile app for your favorite website.
Solving a server bottleneck.
Egg drop question
What Microsoft product do you like? How would you improve it?

If you are slipping your product development milestones, what would you do and why?

How would you explain to an important stakeholder that your team is unable to deliver a feature?

How would you convince a Dev engineer to adopt the feature prioritization you're proposing?

What's the most challenging thing you've had to face as a PM? How did you deal with it?

How would you triage your bugs list? How would you prioritize?

What's the most difficult question you've faced in the interview so far? And how would you answer it differently in retrospect?

Microsoft corporate overview

Interview preparation plan
Lewis is the instructor for the class. Before Impact Interview, he led new AdWords product launches at Google. More recently, Lewis was Microsoft's director of product management. Lewis has a BS in Computer Science from Stanford and an MBA from Northwestern University's Kellogg School of Management.
Here's what people who paid for the class said
"I strongly recommend Lewis to anyone who wants to deliver when it counts." – Z.P.
"This is one of the best investments that I've made for my career." – D.E.
"I am really impressed with the Microsoft PM interview package I bought from you." – R.F.
Frequently Asked Questions
Is this a live class or a recorded video?
You will be purchasing a recorded video and class slides, not a live class.
Do you have any upcoming live classes?
There are no live classes scheduled for the near future.
Refund Policy
Please confirm all purchases before you complete them as all sales are final. There are no refunds for digital content.
About the Author
Lewis is the founder of Impact Interview, an interview coaching firm.  Serving clients since 2008, Lewis has helped clients around the world secure jobs at some of the most prestigious companies, including Google, Amazon, and Microsoft.  Lewis has been featured in international press including CNN, ABC, CBS, The New Yorker, and The Atlantic.
---
More from this collection