---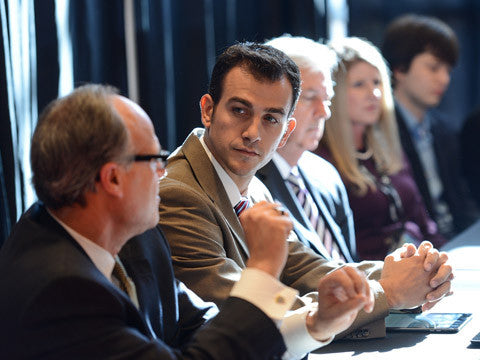 How to Ace the Twitter Product Manager Interview (First Edition)
---
This course helps the student get ready for the Twitter Product Manager (PM) interview. It includes a detailed overview of what Twitter is looking for along with real interview questions and answers from Twitter PM interviews.
What's included in the purchase
2 hr. 15 min. streaming video and 169 pages of PDF slides where the instructor will cover the course details below.
Course Details
Review the Twitter PM role

In-depth review of the Twitter PM interview components including product design, analysis, and behavioral interview questions

Answers & tips for 

the following questions:

If you had unlimited resources, what would you do at Twitter?
What is an app that you like and why? How would you apply this to Twitter?
How would you increase engagement for new members?
How would you improve Twitter's email messaging and push notifications?
How would you improve the registration process?
How would you decide to continue a recently launched feature?
How would you balance infrastructure and product feature development in your road map?

In depth review of product design concepts, terminology, and frameworks

Discussion of brainstorming frameworks

Detailed transcripts on how to lead product design discussions without being defensive

Frameworks for leadership and other behavioral interview questions

Interview preparation plan
Lewis is the instructor for the class. He's the author of Decode and Conquer: Answers to Product Management Interviews.
Here's what our clients say about Lewis
"I'm so glad I hired you. You're really good at what you do." – A.P.

"I accepted the offer. Thanks so much for all your help. I really benefited from all the feedback you gave me." – A.S.

"Just got a job offer! Went in confident but not arrogant, and tried to stay succinct and factual. Thanks again for the help. You gave me great advice." – V.D.

"Did what you told me to do.  Got offered the position 

" – R.E.
Frequently Asked Questions
Is this a live class or a recorded video?
You will be purchasing a recorded video and class slides, not a live class.
Do you have any upcoming live classes?
There are no live classes scheduled for the near future.
Refund Policy
Please confirm all purchases before you complete them as all sales are final. There are no refunds for digital content.

About the Author
Lewis is the founder of Impact Interview, an interview coaching firm.  Serving clients since 2008, Lewis has helped clients around the world secure jobs at some of the most prestigious companies, including Google, Amazon, and Microsoft.  Lewis has been featured in international press including CNN, ABC, CBS, The New Yorker, and The Atlantic.