---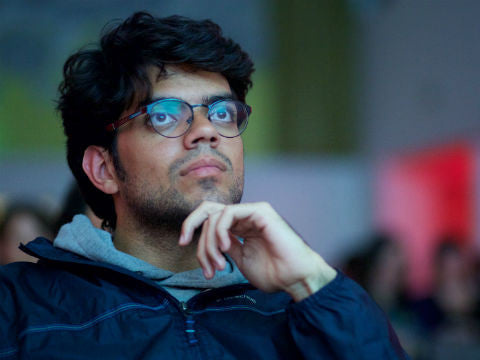 How to Ace the Uber Interview (First Edition)
---
FIRST EDITION IS NO LONGER AVAILABLE.
This course helps the student get ready for the Uber interview. It includes a detailed overview of what Uber is looking for along with real interview questions and answers from Uber interviews.
What's included in the purchase
1 hr and 30 mins of streaming video and 76 pages of PDF slides where the instructor will cover the course details below.
Course Details
Review the different Uber positions covered in this video, including:

Operations and Logistics
Marketing Manager
General Manager
Associate General Manager
Community Manager

Discuss the five Uber interview components
Covers 11 topics found in the Uber interview, including:

Marketing
Public Relations
Analytical: ROI Analysis
Analytical: Metrics
Strategy
Behavioral
Situational
Product Design
Oddball
Go-To-Market
Uber Definitions

Answers & tips for the interview questions including:

An Uber competitor opens with unlimited cash capital, how would you steal Uber's customers? If you were Uber, how would you convince drivers not to leave?
If we ask you to find us 100 new drivers this month, describe what steps you would take?
If there is a hostage crisis and Uber surge pricing kicks-in, users are angry as they are charged extra - what would you do?
How should you respond to the city official claiming that Uber disadvantages older drivers unfamiliar with technology?
Say an Uber black car driver makes $20/ride with a 20% commission. How do you convince him to upgrade to a new made-up service UberSuper with a 25% commission? What costs will the driver incur in upgrading? How much more will he have to make each week?
Which of the following metrics would be most valuable for determining demand? For supply?
What would you do if a competitor undercut Uber's pay split with the drivers? Hypothetically Uber's is 80/20 and theirs is 90/10.
What obstacles do you expect to experience if you bring Uber to your city? What are your proposed solutions?
Provide an example of when you processed data via Excel, and what the outcome was? What data were you processing?
What would you do on your first day?
How do you handle working with people who are extremely upset or not happy with you or your company?
Tell us about an app feature you'd like fixed?
How would you find the words that became obsolete in the English language between the 16th and 17th Century?
Uber drops you in a new market (i.e. Oklahoma City) and you have two weeks until you open - go! What do you do?
What is the difference between UberX and UberPop?
Sarah is the instructor for the class. Before Impact Interview, she taught numerous classes at the university and college level. More recently, Sarah has been completing her Masters in Urban Sustainability.
Release date
May 2015

Frequently Asked Questions
Is this a live class or a recorded video?
You will be purchasing a recorded video and class slides, not a live class.
Do you have any upcoming live classes?
There are no live classes scheduled for the near future.

Refund Policy
Please confirm all purchases before you complete them as all sales are final. There are no refunds for digital content.

About the Author
Sarah is a course developer and instructor at Impact Interview. Since 2012, Sarah has been teaching university classes and tutoring a variety of students across numerous different subjects. Sarah has been requested to guest lecture and teach while travelling with her students, and thus her teaching style reflects a unique passion and excitement for learning.
Photo credit: Sebastiaan ter Burg
---
More from this collection